On the Internet
you can find quite a lot of resources devoted to various issues of creating and promoting websites. Usually, the owners of these projects earn on contextual and banner advertising, selling links. Since the hosting is rented for a long time, webmasters do not have the opportunity to regularly receive news about many hosting providers.
The point is that some hosting providers, especially new ones, often offer their subscribers to receive income in affiliate programs. This means that a registered user of a hosting provider can become a reseller of hosting packages and make money on speculation. The provider provides hosting services to a reseller at wholesale prices.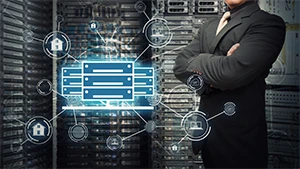 You can order here hosting reseller And you can sell at market prices. This type of commerce may well bring good returns. And, as a pleasant and not expensive addition to the main lesson. If you install scripts on the site to automate the process of selling hosting, this business becomes the most passive income.
The success of the project entirely depends on how interesting and useful information the site contains. How often updates will be made so that the visitor regularly receives the latest and most useful information about website creation and promotion. The most important thing is to accustom users to regular visits. To do this, offer to subscribe to the e-mail newsletter updates. To convince visitors to subscribe, you can offer to get something useful for free. For example, an e-book about creating websites or SEO.
It is obvious that if a person visits the site regularly for the sake of learning, sooner or later he will mature to create a web project on his own. And then he will need hosting for publishing. And if by this time the user is convinced of the quality and integrity of your resource, then he will not engage in other searches, and rents a hosting tariff on your website. In fact, it all depends on the ability to link visitors to your site. That is, ordinary marketing and the ability to handle people.
Next, you can expand the business of hosting reselling by adding new affiliate programs. Search for providers that provide hosting for resale. Then post suggestions on the site. Since you set the prices yourself, the prospects are quite bright.